Mechanical checklist before leaving for GFNY Florida Sebring
 
by GFNY's resident pro, Matthias Van Aken
You've trained, you've planned the trip, and you are ready to head to GFNY Florida Sebring for a one-of-a-kind GFNY racing experience. You've set goals and put the work in. So don't let a mechanical issue ruin your race! For all the hours you have put in training, a couple more hours and a trip to the bike mechanic will put you in control of being able to reap the rewards of your training on race day. 
Training, tactics, nutrition, hydration, these are so important. But, just as important is making sure your bike is prepared for the race too. In this article, we will help you understand the most important things to check and to change or fix, if necessary.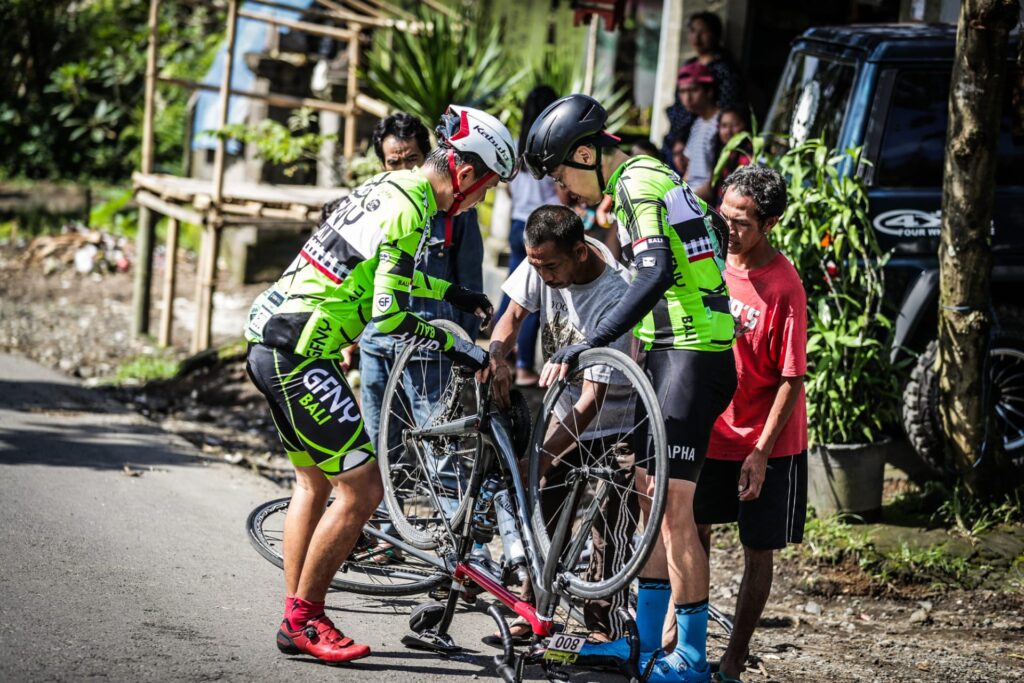 Tires
Stopping to change a flat during a race is frustrating. You lose the group you were with and dozens of cyclists are passing you & progressing with their race while you stand on the side of the road wrestling with your wheel. 
It's discouraging to continue with the race when your pace group is long gone. It even feels unfair that after spending your time training and preparing for a good race, your equipment is failing you.
Luckily, 95% of flats can be prevented by putting on new tires 5-10 days before you travel. If you are unsure of what tires to choose, Continental GP 5000 is a tough and durable tire with a lot of puncture protection and won't slow you down. Remember, tires don't slow you down, flat tires slow you down.
Chain + shifter cable
Most mechanics agree that you should replace your chain about every 2,000 to 3,000 miles, depending on your riding style. The easiest way to determine if you need a new chain is to use a chain-checker, which measures how badly your current chain has stretched. To keep a chain in optimal shape, you need to clean it often. If your chain needs changing, make sure you do this 5-10 days before you travel so you can check everything during the days before your trip. 
When your gears are not shifting well, e.g., if they are skipping or not dropping into place properly, think about changing your shifter cables as well. If you use electronic shifting, always make sure the battery is fully charged before traveling or at least bring your charger and even spare batteries with you. It's a tough day in the saddle limping home in a gear that's no good for the terrain because of an uncharged battery. 
Not sure? Check with your local bike shop at least 2-3 weeks before your travel date.
Brake pads
If you use rim brakes, check your brake pads to make sure they still have grooves in them. If you don't see the grooves or if you think that your brake pads need to be changed, change them before you travel. It never hurts to have a spare set in your travel kit. The rolling hills of GFNY Florida Sebring will provide plenty of work for those brake pads so make sure they are in good condition. The same goes for disc brake pads, if you can pull the lever almost against the handlebar you will need to check the brake pads. If there is only 1 mm of compound left, it's time to replace them. 
Not sure? Check with your local bike shop 2-4 weeks before your travel date.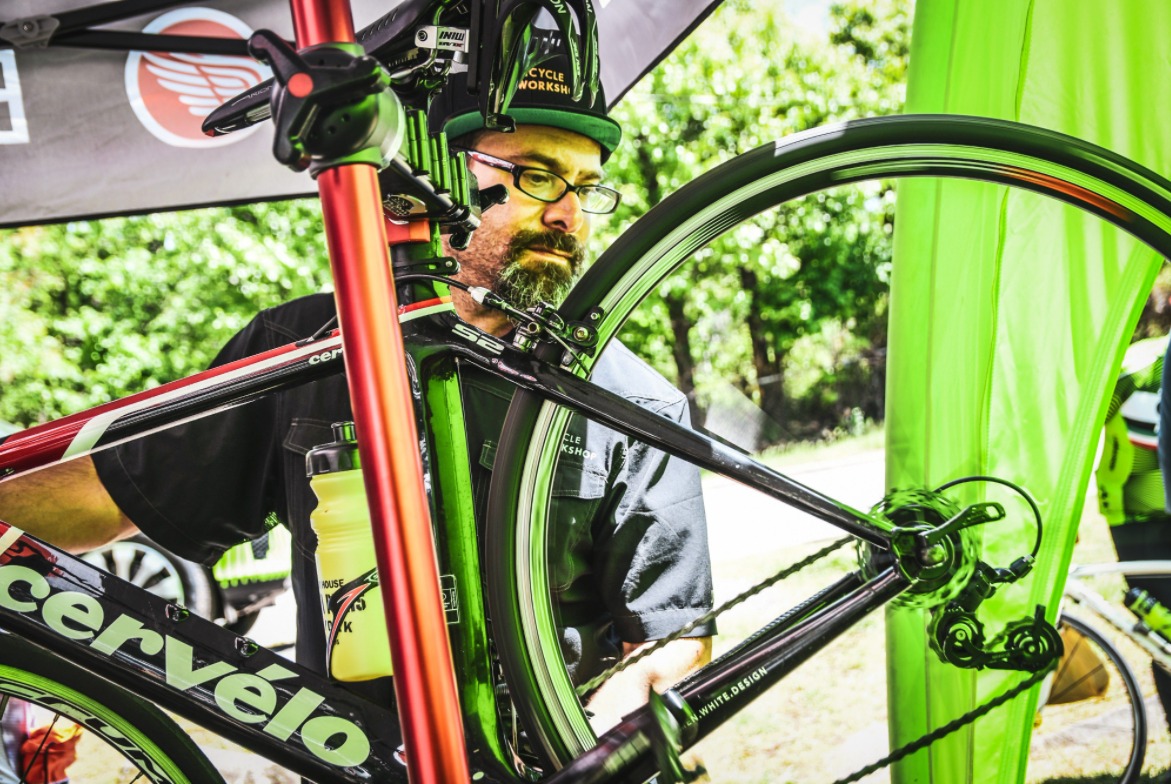 Complete tune up
Winter, rain and changes of season are hard on a bike. If you are coming out of winter or a rain season, make time about 1 month out from your race to get a complete tune up at your bike shop. Carve out this bike maintenance time while still in the peak of your training to give yourself that new-bike feeling. It also gives the new equipment time to settle in, and yourself time to adjust gearing or work through any issues.
We are all busy, time is limited, we are juggling family, work and our sport. It's easy to ignore the tune up when the bike is working "fine" and go for a ride instead. But it can be a make-or-break decision to ignore the tune up. Going on that ride maybe helps you ride 1 minute faster on race day. But, not getting the tune up can mean 20 minutes lost on the race course dealing with a mechanical issue.
Don't put off the bike maintenance until the last moment. You should not be arriving to a race and expecting the onsite bike shop to perform a complete tune up when there are hundreds of bikes to work on. Limited time, limited staff and maybe also limited parts.
Flying with your bike
For more on what to pack in your bike case and luggage for a successful race – gfny.com/travel-checklist/
Do you need help with packing your bike into a bike case or assembly onsite? Contact your local shop and the on-site race shop in advance to book this service with them. Ask them about all the details for when, where, how or how much.
For more on traveling with your own bike – gfny.com/biketravel.pdf
In Sebring
Legacy Bicycle, Sebring's centrally-located bike shop
Sebring's centrally-located bike shop, Legacy Bicycle, is ready to assist all GFNY Florida Sebring riders. They can help you with your bike, services, sports nutrition and accessories needs during race week. They can also provide bike assembly, bike packing, and bike rentals. It's great to have a mechanic shop like Legacy Bicycle available to you during race week. But, the best preparation will happen before you travel.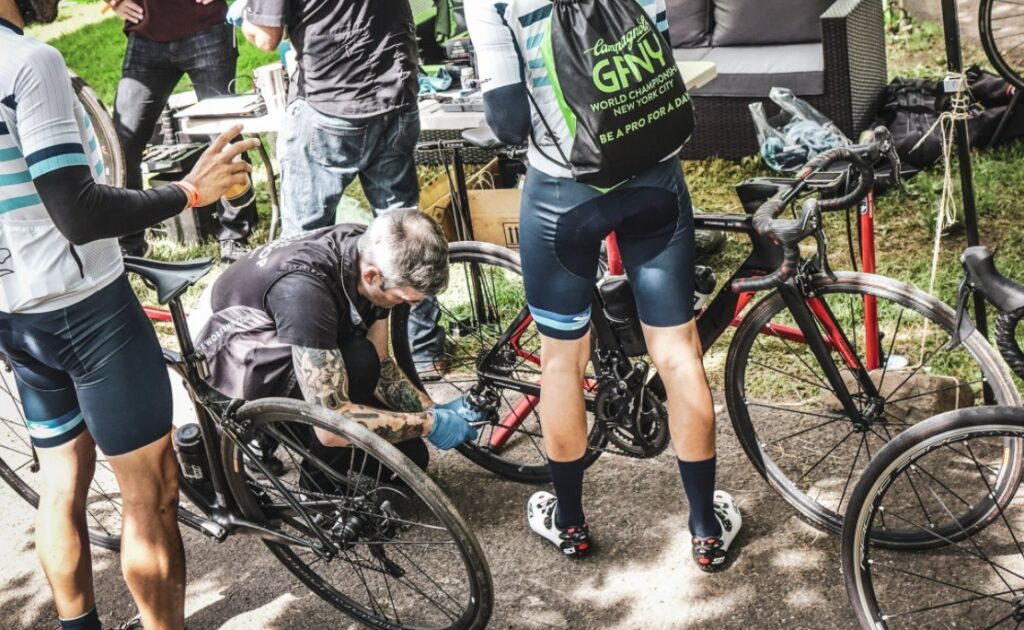 Bike Assembly and Bike Packing
Legacy Bicycle will assemble and adjust your bike for $60. The shop team will keep your bike box in storage at their warehouse while you are in Sebring. Legacy Bicycle also offers packing service for your bike prior to your departure $60.
Because of race-week demands, pre-booking these services is mandatory. You can make an appointment by sending an email to Dan via or by calling +1 863-471-2453.
Bike rental
Can't bring the bike? Legacy Bicycle has you covered. , You can rent a bike from Legacy for $30 dollars per day.  There are also high-end bike rentals available. For more information about the high-end rental bikes and to book a bike in your size, please send an email to Dan or call +1 863-471-2453. Due to limited availability, pre-booking is required for all bike rentals.
Race Day Support – GFNY Florida
GFNY Florida Sebring, as with all GFNY races, has mechanics available to assist you at the aid stations and rolling mechanical assistance and broom wagons if you cannot continue. You will receive a wristband with a Raceday Hotline # to call for assistance as needed.