GFNY Florida Sebring wins Sports Tourism Award 2021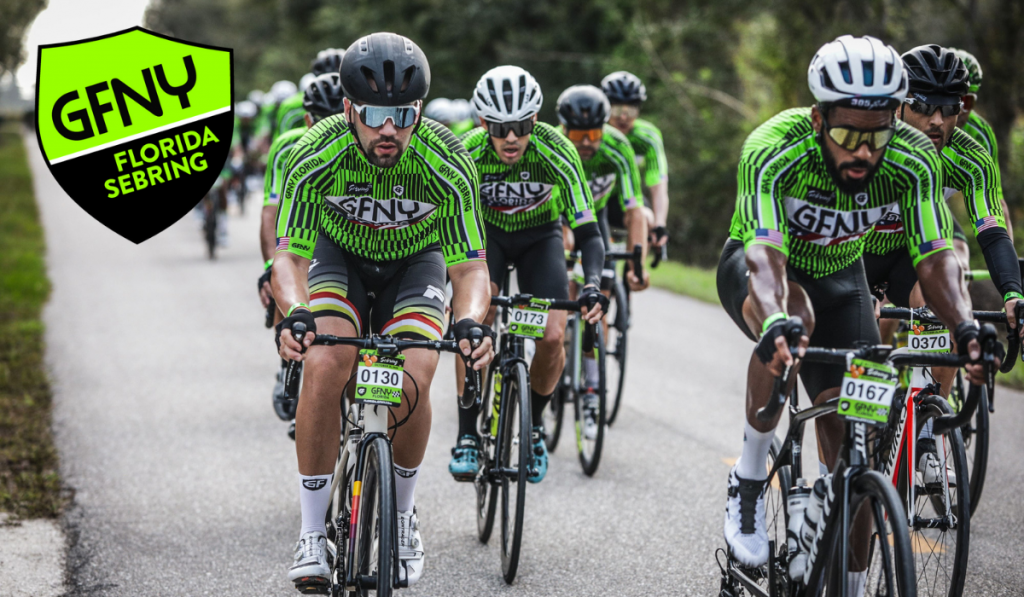 Florida's Highlands County gaining sports tourism from hosting GFNY event
The inaugural GFNY Florida Sebring held on October 25, 2020 attracted 800 cyclists and their families to Highlands County, Florida and earned GFNY the Sports Tourism Award 2021. 
"The award recognizes GFNY's dedication to sports tourism by consistently growing sports participation, increasing the promotion and marketability of Highlands County to visitors, and producing a series of sports tourism events that show a profound impact on the Highlands County economy through out-of-town visitation," says Casey Wohl, the Lead Marketing Consultant for Visit Sebring/the Highlands County Tourist Development Council (TDC).
"We're honored to receive this award because it recognizes the hard work we're putting into creating not only world class events for participants but also events that directly benefit the host region", says GFNY President Lidia Fluhme. 
In October 2021, GFNY will be back in Sebring and Highlands County to organize the second annual GFNY Florida on October 31. New for 2021, Sebring will also host GFNY's  inaugural running marathon: GFNY Marathon Florida Sebring. The race is scheduled for October 24 and will give runners the option to race a full or half marathon and a fun run on and around the Sebring International Raceway.
Website: florida.gfny.com and floridamarathon.gfny.com
About GFNY Global Endurance Sports Series
GFNY Global Endurance Sports Series is a sports event company with three decades of experience in racing, planning and organizing events. The global endurance sports brand hosts multiple events throughout the year around the world on five continents.
Working with partners around the world to deliver a first-class experience, GFNY Global Endurance Sports Series puts their athletes first.
Cycling
20 plus events around the world. View the 2021-2022 calendar here
Riders get to BE A PRO FOR A DAY ® by competing against others, themselves and the clock in a personal endurance challenge.
Top 10% (20% at regional championships) of finishers in each age group qualify for the Racer Corral at every GFNY World event.
GFNY World Championship NYC
The 10th annual GFNY World Championship New York will be held on May 15, 2022. The race features the world's most international peloton with riders from over 90 countries. Athletes take on a challenging 100-mile route from NYC to Bear Mountain to Fort Lee to compete against each other, the clock and themselves in a personal endurance challenge.
The official GFNY website is: www.gfny.com.
Further Material for Media Use
GFNY Press Images: here
GFNY World calendar graphic: here
Previous GFNY press releases: here
Media Contact